Sustainability at de Meerpaal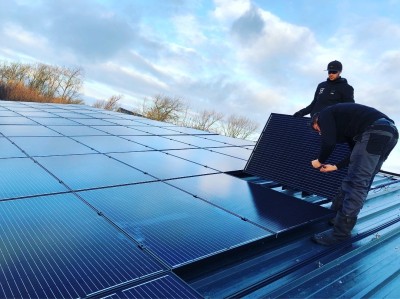 Because we live in a rapidly changing environment we need to create more awareness about sustainability and need to keep updated about the environment. Therefore we are constantly busy with sustainable projects and changes. As a result we create more awareness about the beautifull environment we live in and we are prepared for the future.
Plastic use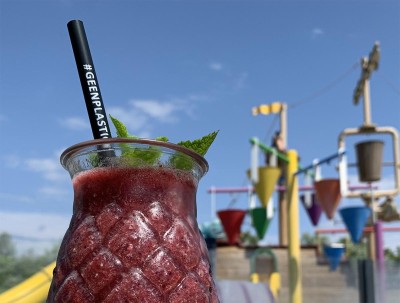 We are doing our best we can to make less use of plastic. For example in our restaurant we only make use of non-plastic straws and in the snackbar we are going to use more disposables of cardboard.
We do not seperate the plastic waste at the park. This because our waste processor company is doing this for us at the factory.
Food forest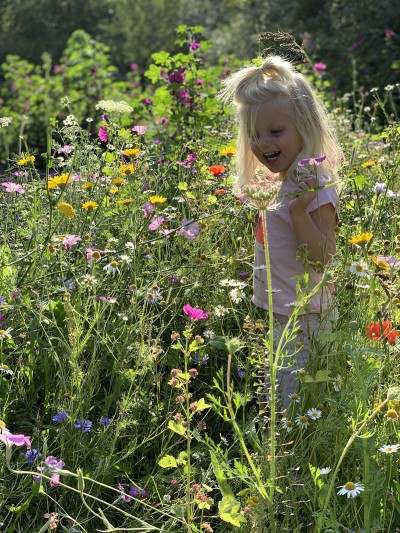 The green area around the campsite is rebuild to a food forest. Right now there is nature laid out around the walkway along the camping. There is also a bee hotel and the possibility to collect flowers. The first season was a succes! The first vegetables, fruits and herbs were processed in our kitchens and the insects were very pleased with all the nature. The flowers, herbs, vegetables and fruit that is growing along the walkway behind the campsite is only for the use of our kitchens, animals and bees. It is allowed to collect some beautiful flowers on the field next to the campsite for in your studio, chalet, caravan or camper!
Sustainability in our headbuilding
The headbuilding is heated by means of a heat pump. On the roof we have solarpanels, to produce our own heated water. Out of the wastewater from the headbuilding we extract residual heat, this residual heat is going to be reused. The building is provided with a heat exchanger, whereby incoming air is heated.
Restaurant
We bottle our water in reusable bottles, because of this we save a lot of energie in terms of cooling, transport (vehicle's emissions) and glass waste. Furthermore we swopped a gas oven for a electrical one. Besides this, the water of our waterplayship is heated through solar pannels around the ship.
Bio propane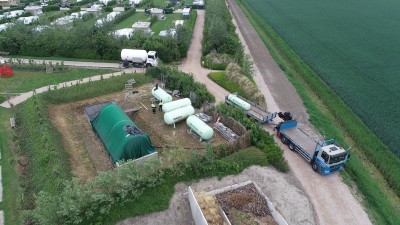 Since 2019 we have bought bio propane instead of propane. We have chosen this, because it is very difficult to change installations like central heating boilers in every chalet. Bio propane is a rest product of the production of bio diesel. This is manufactured from mainly natural products, this result in a reduced co2 emission with 50- to 80%.
Do you want to book for a period longer than 3 weeks? Contact in that case the camping itself directly by phone or email.