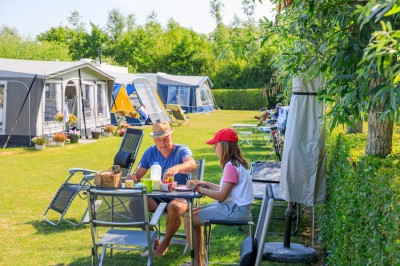 Free WiFi internet
At our campsite you can make use of our free-wifi on your laptop, tablet or smartphone.
Launderette/Dryer
Tokens for the washing machine can be purchased at our reception for € 6,00 including washing powder. The washing machines, spin-dryer, dryer and iron equipment are available at our mainbuilding.
Rent a bike
If you would like to rent a bike, you can rent a bike at the reception for €8,50 per day.
Do you want to book for a period longer than 3 weeks? Contact in that case the camping itself directly by phone or email.