Wellness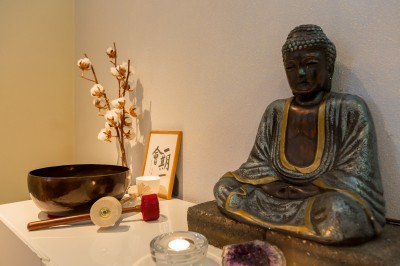 Shiatsu
Shiatsu is a centuries-old medicine from Japan, which finds its origin in Traditional Chinese Medicine. Shiatsu balances our energy (Qi), among others by use of finger pressure on our connecting meridians to care for the balance between organs and body systems. If our energy can stream freely through our body again this has a positive effect on our physical, mental and emotional well being.
Sauna
As a guest (from the age of 16) you can make use of our sauna for free during the openingshours of the reception. Swimwear is not permitted and a bathrobe is obligated. It is possible to bring this yourself or rent one for €6,50. Also you need to bring a towel to the sauna. If you would like, you can rent this for €7,50.
Beauty salon
Beauty salon de Meerpaal brings a variety of treatments. You can choose out of different facial and body treatments, a manicure, gellac, pedicure and LPG endermology treatments. For more information take a look at: www.schoonheidssalondemeerpaal.nl and if you have any questions do not hesitate to contact us.
Solarium
This modern solarium can be used for € 6,-- per turn (10 minutes).
Do you want to book for a period longer than 3 weeks? Contact in that case the camping itself directly by phone or email.